Love comes in all shapes and sizes and for this woman from Australia, it came in the form of a bridge. Yep, that's right. Experimental musician Jodi Rose, from Sydney, has fallen head over heels with a 14th century stone bridge in the south of France. According to Daily Mail, she fell in love with the 14th century stone structure that is called Le Pont du Diable — which translates to 'The Devil's Bridge' — in 2013. She was traveling around the world for a music project when she encountered the 600-year-old structure. She claims she immediately knew 'he' was the one for her.
They had a "fairytale wedding" where she got married to her "handsome, strong and sturdy husband". They had 14 guests as a witness to the union and even had the wedding blessed by the mayor of neighboring town Saint-Jean-de-Fos. Rose says marrying the bridge "felt beautiful". In an interview with Sunday Night, Jodie revealed how she felt on her wedding day. "It felt beautiful," she recalls. "It felt really, really exciting. I was really quite nervous. I felt like a bride. I got to have my princess wedding day."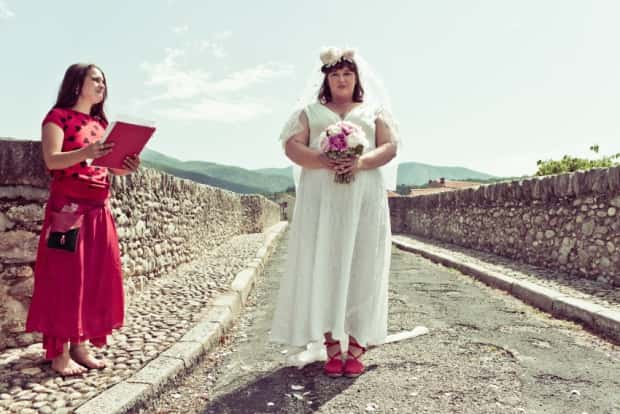 Rose exchanged rings with the bridge, and while she still wears hers, the ring meant for the bridge — a larger version — sits wedged between the structure. "I put a ring on it, baby... I mean you've seen him, he's very handsome, he's strong and sturdy and I thought, yes, this is someone I can really connect with, and who I feel can give me some grounding," Rose said. She's right about the grounding part, and yes, he is definitely sturdy!
Jodi wants others to keep an open mind as far as love is concerned. "I feel like everyone has something, some sort of passion that lights a spark in them, that makes you feel more alive. There's someone for everyone. Or maybe even a few someones. Or some bridges. Or chandeliers. Or pool toys. Something, someone for everyone. It just proves that there is no limit to love and to the way you can feel love, experience love and express love."
She took to her blog to explain why she did what she did. She wrote: He makes me feel connected to the earth and draws me to rest from my endless nomadic wanderings. He is fixed, stable, rooted to the ground, while I am nomadic, transient, ever on the road. He gives me a safe haven, brings me back to ground myself, and then lets me go again to follow my own path, without trying to keep me tied down or in thrall to his needs or desires. I am devoted to him.
He understands that I love other bridges – and men – ours is a love that embraces the vagaries of life, as materialized in the swirling currents of the river that flows beneath his magnificent body. The Devil's Bridge is everything I could desire in a husband – sturdy, trustworthy, sensual, kind and handsome. Though their marriage is not legally recognized in France, Rose says they share a strong union.
Finding this kind of relationship bizarre? Well, it's actually more common than you think. Dr. Amy Marsh, who is a sexologist, is an expert on this kind of relationship, and she addresses it as "object love". "Sexual or affectionate romantic orientation consists of people who have very robust, rich, complex relationships with an object or maybe a number of objects," she explained.
Dr. Marsh is reportedly the only person who's conducted and completed a study on Objectum Sexuality, and she's interviewed dozens of people for her study. She said this condition has nothing to do with childhood trauma or anything as such, it's just true love, something that is really powerful and uncontrollable. She also added that there's usually a very distinct reason for such a relationship to blossom.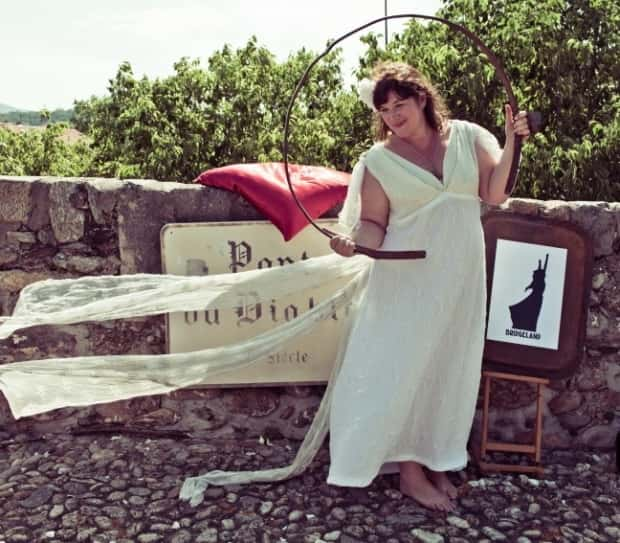 "There are different forms of sensory perception. I guess you would say where you might smell colors or taste sounds, and there's a form called object personification in synesthesia where you can sense personality in objects. That's very real for the person who has that going on." It just does not matter what the object is, as long as it holds meaning and value to the person who is in love with it.