When you see a parent and child reunite after being apart for a long time, the raw emotions of sorrow, love and most of all, relief will move you to tears. It doesn't matter if you are witnessing this behind a screen or in real life, you will still feel it. Much like the reunion of this father and son.
Jose Alvizures, a refugee from Guatemala, just arrived on Friday, 12 April in Calexico, California. Paradoxically, his journey to the USA started 324 days ago when he was deported from it in May 2018. His only motivation to cross the border again was to reunite with his son.
Last year, Alvizures and his son Ervin had crossed the border to seek asylum after they received death threats from gangs that controlled their town. According to CBS, once in custody when they arrived in the USA a year ago, Alvizures was 'told' (because politely asking is not meant for immigrants, is it?) to sign a stack of 5 papers by an officer. This is despite Alvizures telling the officer that he couldn't speak or write English much and hence couldn't understand the documents.
Turned out that those documents were his own deportation order, sending him back to Guatemala, while Ervin would be in custody of U.S. Immigration and Customs Enforcement. At that moment, all the helpless father could do was hug his son and tell him to take care of himself. And then, they were separated.
Ervin was in government custody for almost 5 months before he was released. The child was sent to an aunt and uncle in Arkansas. No one in the child's family believes he was mistreated while he was detained, though they said he has nightmares. Ervin recounted how each night while they were detained, he and other children said a prayer — some would cry. Finally, after nearly 11 months apart, the father and son met on Sunday, 14 April. Alvizures finally flew to Arkansas with the help of Al Otro Lado, a non-profit now working their asylum case.
Currently, the two, who are together after 326 days, are awaiting the next hearing in their asylum case. On Tuesday 9 April, in federal court, the American Civil Liberties Union (ACLU) said it will push for the government to speed up the process of identifying and reuniting any families that remain separated.
The story of Ervin and his father are among the thousands that have been separated at the border during immigration. It is unknown exactly how many children have been separated from their families like this. According to a report released in January 2019 by the U.S. Department of Health and Human Services (HHS) Office of Inspector General, the total could be thousands more than the government has previously acknowledged. The HHS formally started tracking the children that were separated from immigrant families only in June 2018. This happened because of the Justice Department's "zero tolerance" policy in April 2018.
Formally, the HHS has identified 2,737 children in their care who were separated. However, the report explicitly states that "thousands of children may have been separated during an influx that began in 2017, before the accounting required by the Court, and HHS has faced challenges in identifying separated children." The report also adds that as of December 2018, nearly all of the children identified as separated from their parents post the June court order have either been reunited or handed over to a sponsor.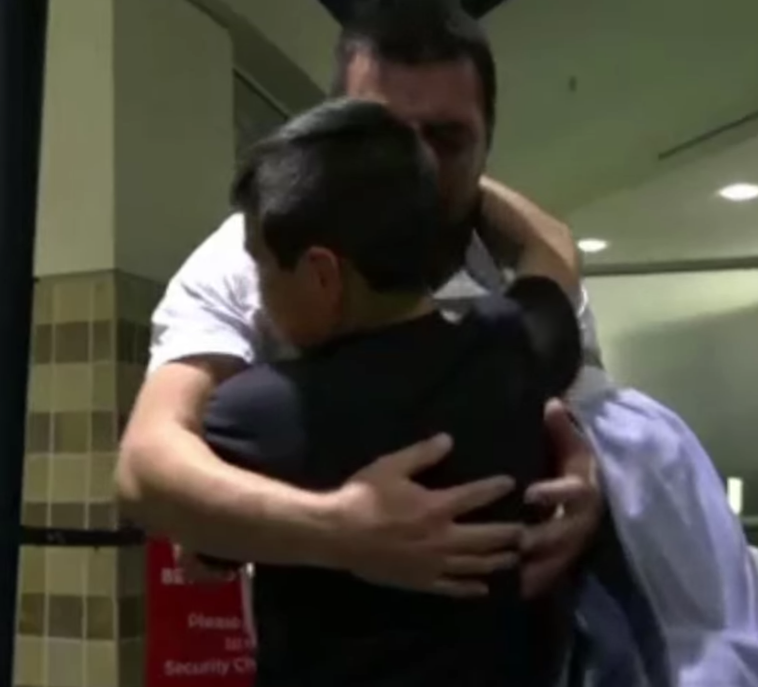 But according to Ann Maxwell, the assistant inspector general for Evaluation and Inspections, they "don't have any data" what happened to the children who were in custody before June.
According to Lee Gelernt, lead attorney and deputy director of the ACLU's Immigrants' Rights Project, "This policy was a cruel disaster from the start. This report reaffirms that the government never had a clear picture of how many children it ripped from their parents."