Nadezhda Yarych from the town of Shebekino in the Belgorod Oblast region of western Russia is currently being investigated by authorities for actively putting her 8-month-old son in harm's way. They believe that his death, which occurred on January 5, was caused by her neglect and careless parenting. After the boy fell ill, Yarych reportedly took him to the hospital. Once his check-up was complete, doctors diagnosed him with a viral infection. While viral infections in 8-month-old children may be common, they can become dangerous if parents are not careful and attentive to their children's needs. Doctors recommended that her child remain admitted in the hospital, but Yarych refused. Allegedly, she made a visit to the hospital with her son on four different occasions but rejected doctor's pleas to admit him.
In addition to withholding him from the medical care and attention he needed, it is alleged that Yarych did not want to spend the holidays looking after her son and therefore forced him to drink vodka in order to put him to sleep. This way, he would not interrupt her holiday celebrations. The Sun reported, "Sources close to the family told local media that Yarych did not want to spend the holiday period celebrations in [the] hospital with her baby."
Alcohol ingestion poses dangerous side effects to babies. These include trouble breathing, flushed or pale skin, low blood sugar, vomiting, low blood pressure, fainting, low heart rates, confusion, seizures, comas, and death. Because children's bodies absorb alcohol much more quickly than adults' bodies, alcohol can affect their central nervous systems far more quickly. This means even the smallest amounts of alcohol can cause alcohol poisoning in children, let alone an 8-month-old baby.
The Fairview Foundation recommends that children who have consumed alcohol be shown to a medical professional immediately. They state, "Glucose may be given intravenously (IV). Sometimes the contents of the stomach are removed by using a tube. Children are observed until they recover. Some children may need further evaluation. If neglect is suspected, child protective services may be notified." Unfortunately, Yarych's son was never taken to a hospital for alcohol ingestion. Which, on top of the viral illness, would have worsened his condition.
Alcohol poisoning in children is on the rise. As per the BBC, "Last year [in 2017], 53 under-18s were admitted to hospitals in Northern Ireland - up from 45 in 2013." However, these cases were not caused by forced alcohol ingestion, which falls under child abuse or child maltreatment. The World Health Organization defines physical child abuse as, "Intentional use of physical force against the child that results in – or has a high likelihood of resulting in – harm for the child's health, survival, development or dignity. This includes hitting, beating, kicking, shaking, biting, strangling, scalding, burning, poisoning and suffocating."
In Russia, however, child abuse is rampant and generally an acceptable form of parenting. As the country struggles with major demographic and population issues, children's rights and protection are widely disregarded and difficult to manage with legislation. While the Russian constitution provides for "the state protection of childhood," enforcement of the law has proven tricky within the country, especially when it comes to preventing cases of child abuse.
In 2012, The Moscow Times reported that child abuse in Russia is actually routine. They stated, "According to official government statistics, a child adopted by Russian parents is 39 times more likely to die than one adopted by parents in the West." This takes into account cases which include murder, involuntary manslaughter, car accidents, illness, and other factors. Despite this, the numbers are understated as many cases of child abuse simply go unreported.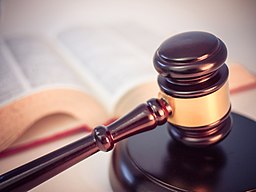 Thankfully, Yarych is currently under investigation but Russian police are yet to comment on the incident and ongoing investigation. Though the postmortem examination revealed that the 8-month-old died due to the viral infection, Yarych could face serious legal repercussions for refusing to admit her baby into the hospital and forcing him to consume alcohol despite the fact that "Russian courts often fail to initiate criminal proceedings when children are the victims of mistreatment or abuse" as per The Moscow Times.
According to The Sun, police are also investigating the little boy's stepfather and Yarych's husband Mikhail Yarych. "Police started investigating Mikhail Yarych, who is the stepfather of the baby and reportedly was aware of the situation but did nothing to help the child," they stated. At this point in time, no arrests have been made but they may be impending. In other countries, like England and Wales or the United States, a case such as this would result in life imprisonment or even the death penalty for the perpetrator of the crime.